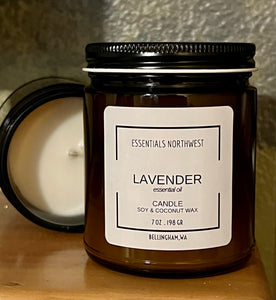 From our limited selection essential oil collection.  These candles are made with soy and coconut wax and an essential oil. Only essential oils. 
Hand poured in small batches.  All scents are limited run and price may change at any time.  
NOTE:  These are pure essential oils, no fragrances.  The scents are subtle and are not as strong as our fragrance and essential oil candles. If you're looking for a stronger scent, please select one of our other candles.

Made with soy and coconut wax, lead-free cotton wicks, and essential oils.
Jars may be cleaned and reused once the candle is has been enjoyed.